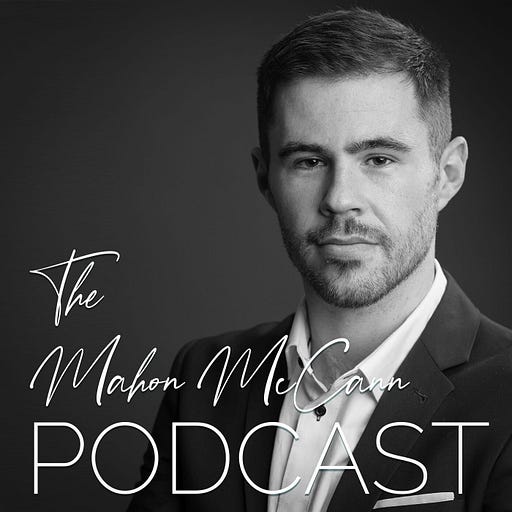 Apr 21, 2021 • 1HR 33M
#20 - Jimmy McAleavey - What Really Are The Big Questions?
A Philosophical Guide to Wisdom, Meaning & Self-development in the Attention Age. Hosted by Irish Philosopher, Black belt and award-winning Playwright Mahon McCann. Every Thursday, jump into new audio essays and podcast interviews with the world's brightest and most thought-provoking leaders to educate, inspire and motivate you to become your wisest self. Join the Wisdom Dojo Substack to get the weekly essays and podcasts delivered to your inbox 👇
Jimmy McAleavey is a Belfast playwright, author, and sometimes screenwriter who is also a lecturer in creative writing at Queens University and an associate playwright of the Abbey Theatre, Dublin.
In this podcast, we talk about Jimmy's career, the troubles, plays versus television, empathising with characters, why loyalism might have some hidden virtues, are human beings are really top of the food chain? And are the big questions still the big questions?
In this podcast, you can expect to learn about Jimmy stopping riots in west Belfast with his lilac pants, why truth leads to empathy, the essence of playwrighting, why marvel is just religion with pecs, and maybe, what life is all about. Enjoy!
I nearly ruined this interview, I think, by laughing every 30 seconds, but honestly, there's no man like Jimmy; what a storyteller!